COLOURFUL
SUSTAINABLE
RECYCLED MATERIALS
HANDMADE
Bright and Colourful, Pastels or Neutral
From jewellery and kids hats to beach baskets and placemats. There are so many variations to choose from. Each piece is handmade which means that no two pieces are alike. These are gifts that are truly unique!
Shop Now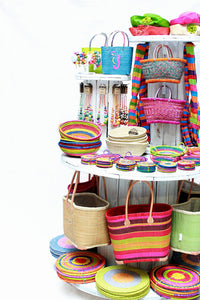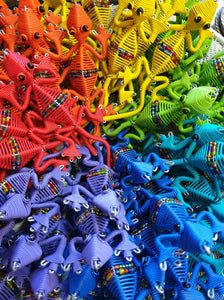 Variety of colours, materials and uses
Handcrafted artisan products in a variety of colours and materials. Our pieces are not only visually attractive, but many of them have practicle uses for everyday life. From keyrings and fridge magnets to placemats and beach bags - this makes any of them a great gift idea!
SHOP NOW
All our products are made by hand
We are lucky enough to make a living by doing what we love everyday.
You are the artist of your own life, don't hand the paintbrush to anyone else ~ Iva Ursano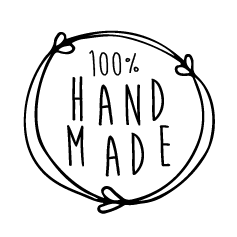 We are usually in the Kraft Shed creating in
Perth, Western Australia
Mon - Fri, 8am - 4pm